Fall into the Embrace of Pure Light
La Casa de Maria, Santa Barbara, CA
November 2 - 9, 2012
Click Here for Secure Online Registration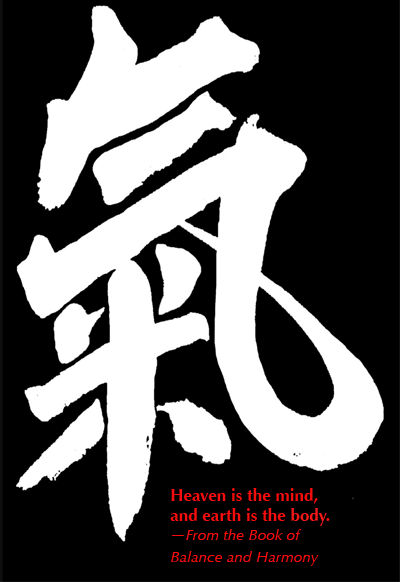 About the Level 3 Advanced Integral Qi Cultivation Trainin

g

Looking into the dark Mystery brings clarity,
Knowing how to surrender is the greatest strength.
Cultivate your own light
and merge with the source of all light.
This is the practice of eternity.
—Lao Zi, Dao De Jing #52


This final training in the series of IIQTC intensives leading to Integral Qigong and Tai Chi Teacher™ Certification -- Level 3 -- takes Qi cultivation and Integral Qigong and Tai Chi™ to the advanced level – revered in the ancient traditions as Inner Alchemy. The ultimate intent and destination of our cultivation and mastery is to merge with THE ONE (Tai Yi) -- Dao, Cosmic Unity (Wu Ji) and ultimate balance (Tai Ji/Tai Chi). The integration of the traditional principles of Tai Chi and Qigong are the heart of the Integral Qigong and Tai Chi Teacher Training™ program. While the "forms" of cultivation are the vehicle, it is these principles which are the "formless" gateway to Alchemy and the radical awareness of the ONE.

"The alchemy of kan (water) and li (fire) create balance and harmony in a dynamic, living system."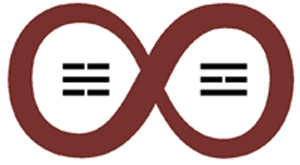 In the Level 3 training, we will begin by reviewing all previous material from Levels 1 and 2, then proceed to accelerate teaching and leadership skills, optimize the ability to attain advanced Qigong states and learn advanced cultivation skills. We will focus on Shen Gong or Spiritual Qigong, i.e. understanding and revealing the eternal self as reflected in Lao Zi's Dao De Jing, the Yi Jing (I Ching), Secret of the Golden Flower, The Book of Balance and Harmony, Heart Sutra, Diamond Sutra – all filtered through Dr. Jahnke's 40 years of distillation and insight.

The IIQTC has built a community of graduate colleagues throughout the US, Canada, Europe, Central/South America, Asia and Australia that is inspired and committed to bringing Qigong and Tai Chi to every citizen. And you are a part of this dynamic, living community!
Tuition, Lodging and Meals Fee Plan
Fees include:
Tuition for the Level 3 Advanced Integral Qi Cultivation Training, 7 nights lodging (unless Commuter), 21 meals, and on-site training materials. Commuter fees include Level 3 Training tuition, 21 meals, and on-site training materials.

As a student of the IIQTC, you are a part of a worldwide community of IIQTC Community Qigong Practice Leaders and Teachers. In addition, IIQTC graduates have access to a restricted website and an internet directory listing.
Fee does not include preparatory texts and videos, round trip airfare and ground transportation to and from La Casa de Maria.
Registration for Level 3

Click the link to register

To receive the Early Registration discount, enter the Special Code teachqi in the Order Summary box on the Shopping Cart, and hit Apply.

Lodging Option
Click link to register

Early Registration Until
August 15, 2012
with Special Code teachqi

Pricing for Level 3


$2585

$2785

$3350

$3550

$2025

$2225
Cancellation and Refund Policy
All cancellations must be made in writing to email refunds@healthaction.net.
A full refund of the amount paid, less a $125 processing fee, (and less the portion of the finance fee collected to date of cancellation for Payment Plan Enrollees), will be offered on or before 11:55 pm Pacific Time, Friday, August 31, 2012.
Due to required facility deposits, for cancellations made between September 1, 2012 - October 1, 2012, the refund is the registration fee less a $350.00 processing fee, (and less the portion of the finance fee collected to date of cancellation for Payment Plan Enrollees).
For cancellations after October 1, 2012, a partial credit of tuition ONLY will be offered on a case-by-case basis for extenuating circumstances such as serious illness, accident, death in the family, or family emergency.
No refund is available for cancellation if the registrant does not show up for the program, if the registrant leaves the program early, or if the registrant cancels his/her registration after October 1, 2012.
No refunds can be offered for lodging/meal plans under late cancellation circumstances. Tuition credit toward a comparable Institute of Integral Qigong and Tai Chi training must be claimed within 1 year of issue date or monies will be forfeited.
The Institute of Integral Qigong and Tai Chi (IIQTC) reserves the right to cancel any program, at any time. Should it be necessary for the IIQTC to cancel a program, registrants will receive a full refund if a satisfactory alternative is not possible.
About La Casa de Maria Retreat and Conference Center
La Casa de Maria can be found at the end of a winding lane canopied in dense foliage leading from the Upper Village in Montecito. Set in a secret garden, guarded by woodlands and the tumbling waters of the San Ysidro Creek, its ambiance is that of a much-loved country house through which many generations have passed and left their mark.

Each year, approximately 12,000 people benefit from a retreat or workshop at La Casa de Maria. Over 400 faith-based, educational and nonprofit groups ranging in size from 10 to 150 people come to learn, reflect and grow. For half a century, the historic twenty-six acre retreat center has preserved a serene rural beauty that suggests timeless peace. In 2006, U.S. News & World Report cited La Casa de Maria as "one of the U.S. best retreats."
Directions to La Casa de Maria
La Casa de Maria Retreat Center on El Bosque is located at the base of the foothills about 2 miles from the San Ysidro Road exit off California Highway 101. El Bosque Road is a narrow turning close to Montecito Upper Village. From 101 take San Ysidro exit for El Bosque.
800 El Bosque Road, Santa Barbara, CA 93108
From Santa Barbara (about 5 miles): 101 south to San Ysidro Road. Left onto San Ysidro Road about 1 mile to East Valley Road (the second signal light) in the Montecito Upper Village. Right on East Valley Road about 2/10 mile to El Bosque Road. Left on El Bosque which ends at La Casa de Maria.
From Los Angeles (about 90 miles): 101 north to San Ysidro Road. Follow directions above.
Los Angeles International Airport (LAX): Santa Barbara Air Bus runs 16 scheduled trips to and from daily service to Los Angeles International. Stops at several locations in Santa Barbara; the most convenient to La Casa de Maria is Santa Barbara - Hyatt Hotel 1111 E. Cabrillo Blvd. (805) 964-7759.
Santa Barbara Municipal Airport (SBA): For greatest convenience, we recommend making reservations with Santa Barbara as your final destination. Flights connect from Los Angeles, San Francisco, Seattle, Phoenix, Las Vegas, Denver, and Dallas/Fort Worth. Visit the SB Airport's official website for further information. A taxi ride from SBA to La Casa de Maria will run approximately $35 one way (quoted by Rose Cab - request La Casa de Maria special rate - (805) 564-2600) Roadrunner Shuttle & Limousine Service offers a discounted rate for retreat participants to travel from SBA to La Casa de Maria; phone 800-247-7919 or visit their website. Reservations for Roadrunner Shuttle must be made a minimum of 24 hours in advance.